By: Jeffrey Bruce
Learn more about the trends of Green Roofing as well as some of the design and engineering technical aspects behind Green Roofing.
Registration will begin at 5:30 PM, Presentation will begin at 6:00 PM
Admission for this event will be $30 for BEC Members and $35 for Non-Members.
Dinner will be provided thanks to our event sponsor, Paric.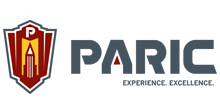 Jeff's Bio:
Jeffrey L. Bruce, FASLA, is Owner of Jeffrey L. Bruce & Company (JBC) a national landscape architectural firm. Founded in 1986, JBC provides highly specialized technical support to many of the nation's leading Architectural and Landscape Architectural firms on a wide variety of project profiles including engineered soils, green roof technologies, urban agronomy, performance sports turf, and irrigation engineering.
Mr. Bruce's accomplishments, commitment and vision are well documented. He has received over 60 separate design and leadership awards. Award winning projects of his firm, Jeffrey L. Bruce & Company, have been published 85 times. He is licensed to practice in 20 states and has served as an invited lecturer, visiting critic, and speaker at numerous conferences and trade shows. In 1996, Mr. Bruce was elected Fellow of the American Society of Landscape Architects. He is a board member of the American Society of Irrigation Consultants and Green Roofs for Healthy Cities. Mr. Bruce is a LEED accredited professional and is a certified irrigation designer. He was a founding member of Sports Turf Committee for the National Interscholastic Association of Athletic Administrators.

Registration: