Building Enclosure Waterproofing: Repair and Maintenance
November 3, 2016 @ 10:30 am

-

2:00 pm

$25.00
To download the full brochure, click here.
The cost for the technical program is $25.00 per attendee, which includes lunch. Payment will be collected the morning of the seminar.
This is intended to be a day of education on a very important topic in the concrete repair industry and a chance to mingle with other professionals in this field.
Audience: Architects, Engineers, Contractors, Code Officials, Owners & Managers, Material Manufacturers and Material Suppliers.

Earn continuing education credit!
This program will provide 3.0 Professional Development Hours (PDH) of continuing education. Please refer to specific state rules and regulations to determine eligibility. Attendance will be recorded and certificates of completion will be available upon request to all participants after the event.

It's easy to register. Enroll today!
Pre-registration is highly recommended as space is limited. Contact either of the following:
Agenda
10:00 – 10:30 AM Registration
10:30 – 10:45 AM ICRI President's Welcome and Opening Statements
10:45 – 11:00 AM BEC Opening Statements
11:00 – 11:15 AM Great Plains Chapter Project Award Presentation
Westar Energy Structural Strengthening Project
Full List of Award Recipients on second page
11:15 – 12:15 PM Electric Field Vector Mapping (EFVM®)
Matthew Durrett– International Leak Detection (ILD)
Using EFVM to test for leak verification
Testing as for integrity as well as troubleshooting
Monitoring of roofing systems
12:15 – 12:45 PM Lunch
12:45 – 2:15 PM Aspects of Waterproofing
Greg Martin & Wes Hensley- Tremco
Raft/mud slabs.
Geological reports and how there used to determine the true water table after building displacement
Topping slabs. Temperature steel in relation to crack control. What to do if your waterproofing a split slab or topping
How to test concrete for vapor and pressure? Why certain tests are banned for LW concrete
Curing compounds. Form release agents. How to specify.
2:15 – 2:30 PM Q & A for Presenters, Meeting Adjourns

The Presenters
Matthew Durrett, National Sales Manager:
Matthew has been actively involved in the construction industry since 2001. Starting his career at an engineering firm, he gained extensive knowledge of small to large scale construction projects in both the commercial and industrial sector. During this time period, Matthew was able to develop a great understanding of both roofing and waterproofing systems and later set sights on employment with a waterproofing and restoration services contractor which furthered his interest and involvement in the industry.
In 2008, as an acting Project Manager, Matthew was introduced to International Leak Detection (ILD®) and EFVM® on various projects he was managing.
Matthew joined the ILD® team in 2010 as an Account Manager where his focused was on development of customer relations and educating the industry of the valuable services provided by ILD®. Due to his outstanding reputation within the industry and successful project development, he was promoted to National Sales Manager for the U.S. ILD® Sales Team in 2013.
Matthew continues to expand his knowledge and involvement within the industry through memberships with SWRI (Sealant, Waterproofing and Restoration Institute and RCI (Roof Consultants Institute, and Local Mid-South Chapter).
Greg Martin, Tremco:
My background in construction started part time while attending school in 1975. I joined Hill Concrete in the Midwest which gave me an insight to construction practices. During my time at Hill, I was introduced to CIP concrete placement, structure steel reinforcement, formwork, shotcrete and waterproofing. Shortly after finishing post-secondary education, I began contracting working alongside the US Corp of Army Engineers. I was introduced to concrete mix design theoretical practice in 1979 and 1982 and formally certified as a concrete field technician in 1984. My role in this field took me to many countries which included studies in both structural and application design of waterproofing. These countries included Europe, Asia, Africa, South America and near all of North America. My current field of study; Concrete Forensic Science. I sit on comities; ASTM C01, C09, D01, D08, ICRI and ACI. I periodically get directly involved with both CSA Canada and ACI building code comities regarding structural designs of below and above grade parking facilities to accommodate proper waterproofing practices. During this colorful period, I was educated in Microsoft Engineering gaining both my MCP and MCSE but chose the construction industry as my carrier goal. Guess my parents didn't give me enough playtime in the sandbox
Wes Hensley, Tremco:
Wes has 20 years of technical service experience with Sealants and Waterproofing and is familiar with all lines of Tremco's business, from gaskets and glazing (window applications) to below-grade waterproofing and deck coating applications. Wes is familiar with the extraordinary array of products and is primarily focused on assisting Tremco sales representatives on job site applications, training, and educating the architectural/consulting community on Tremco's diverse product lines. Wes' education and background include; BS in Marketing with course work in chemistry, physics, and math, Level 1 Thermography and Concrete Moisture Testing.

Award Winners:
Westar Energy Structural Strengthening Project
Krudwig Structural Engineers
Westar Energy
WDM Architect, P.A.
Jacor Contracting
Sika – Frieze and Associates
Logan Contracting Supply
Past Event Photos & Documents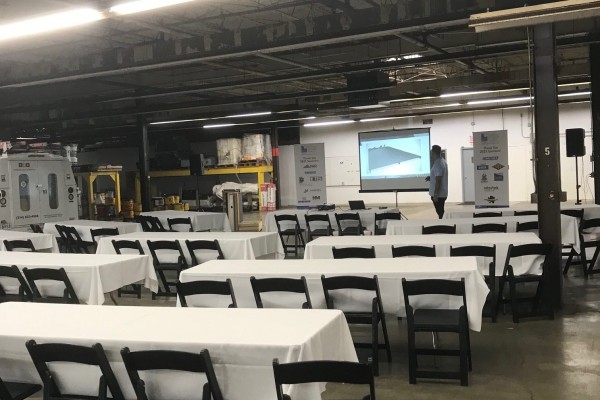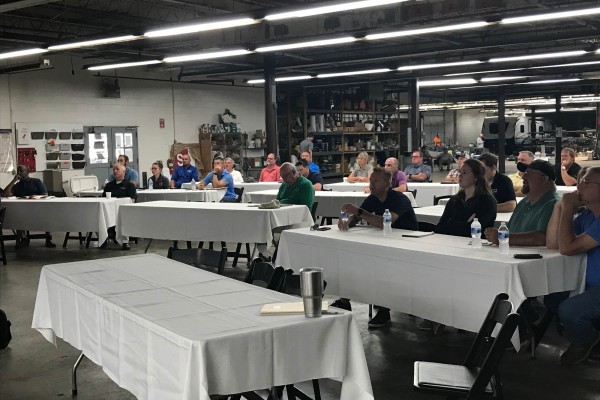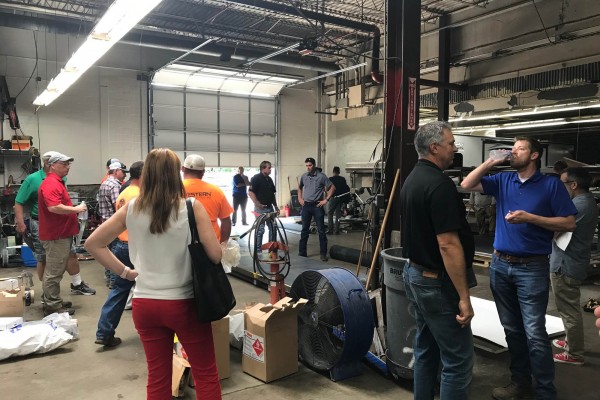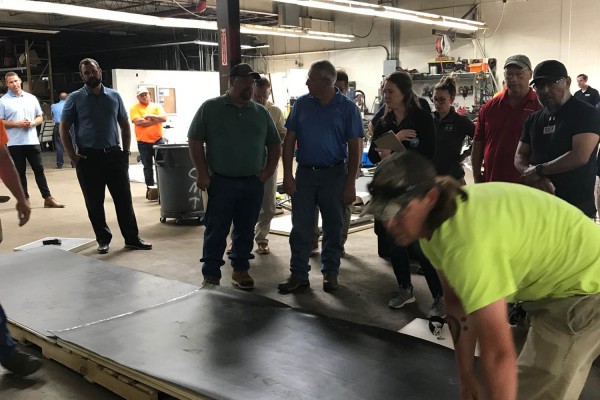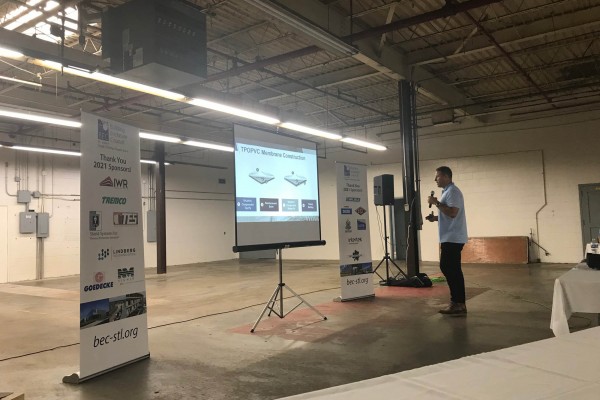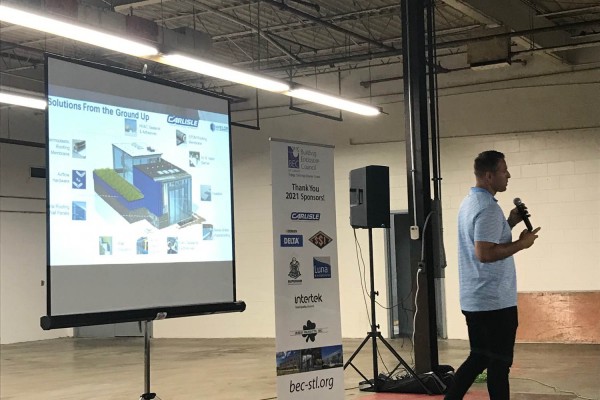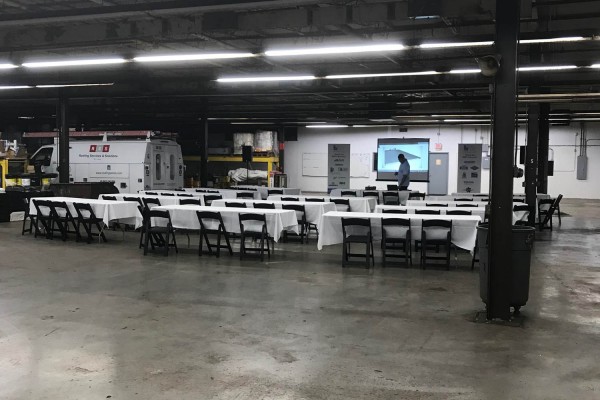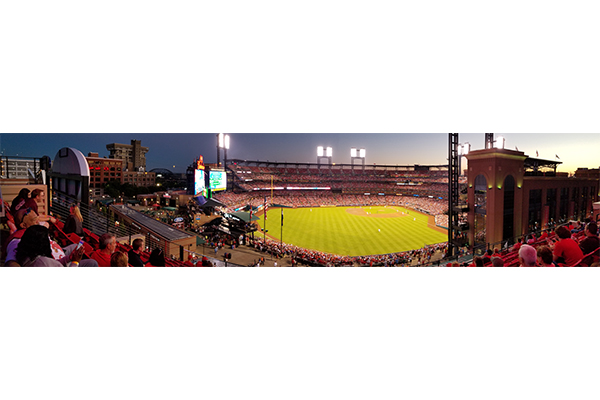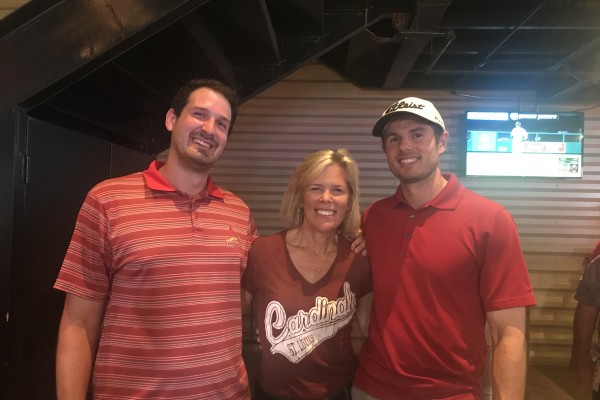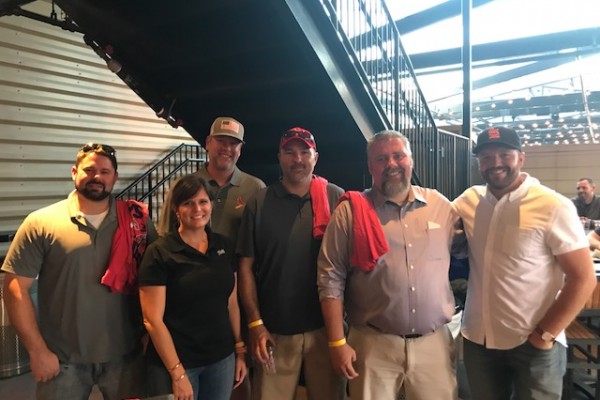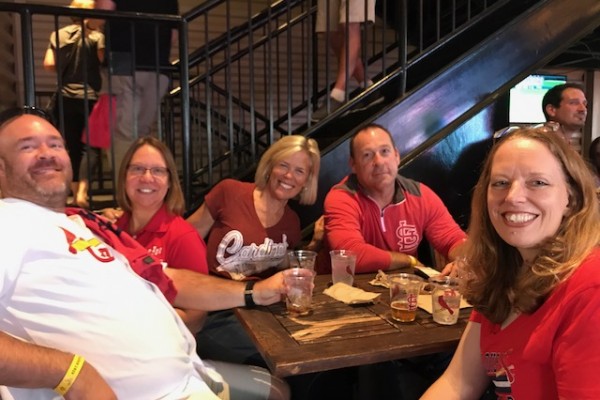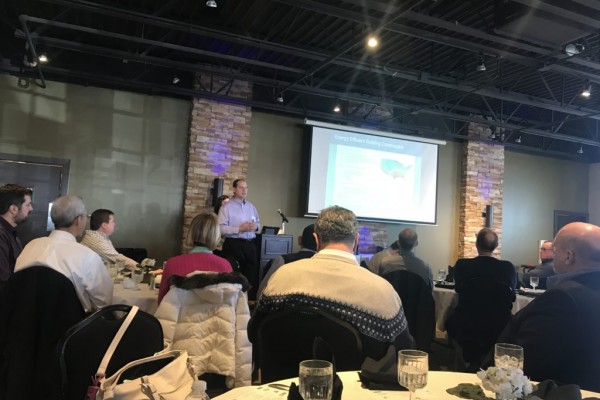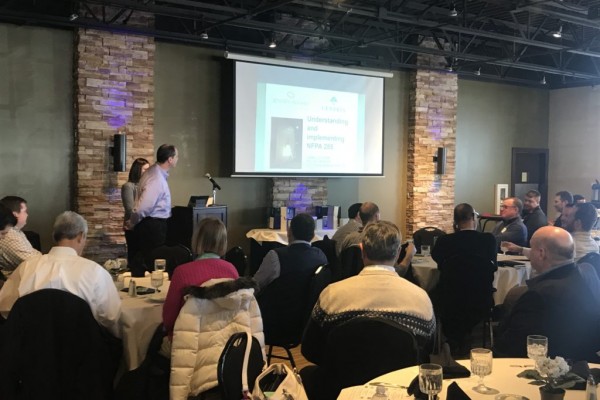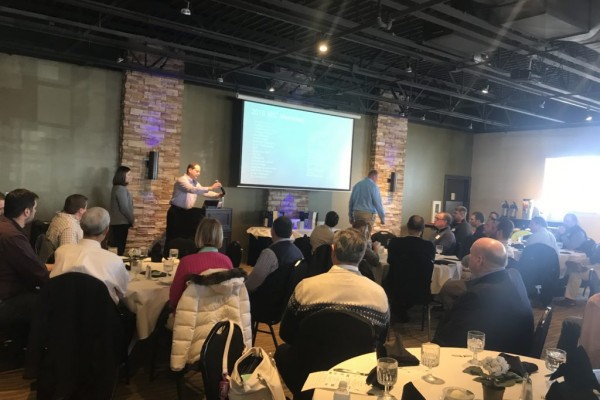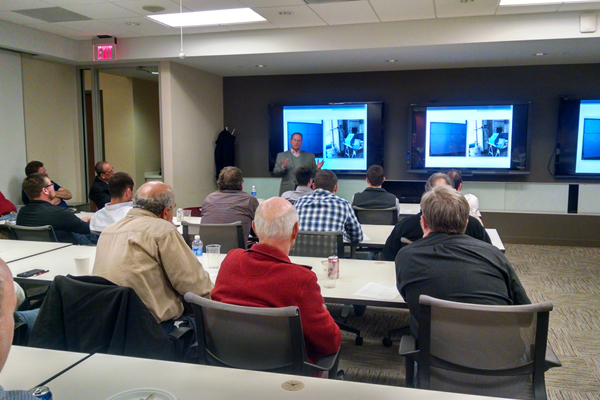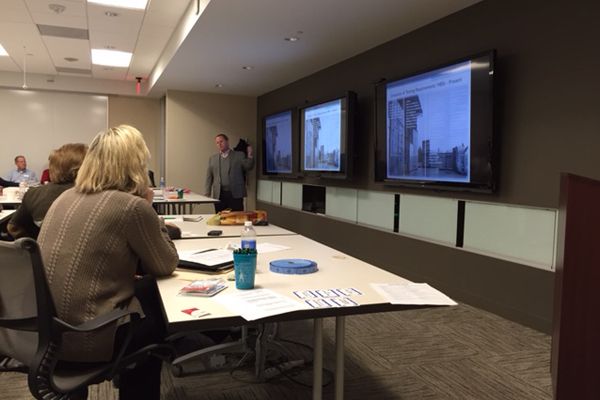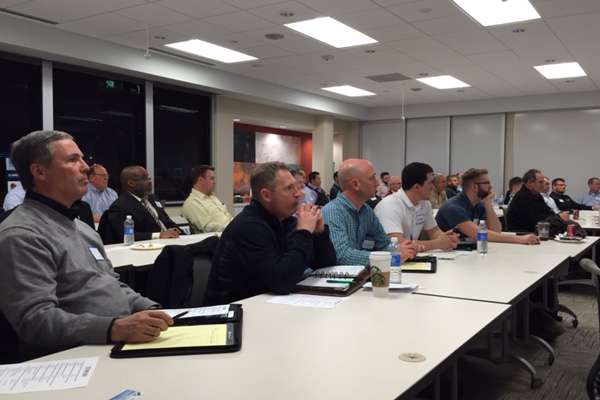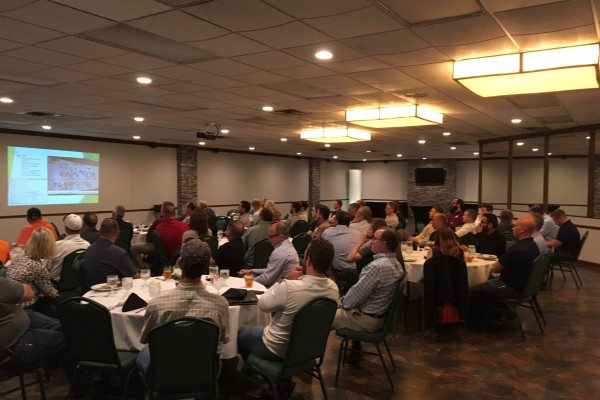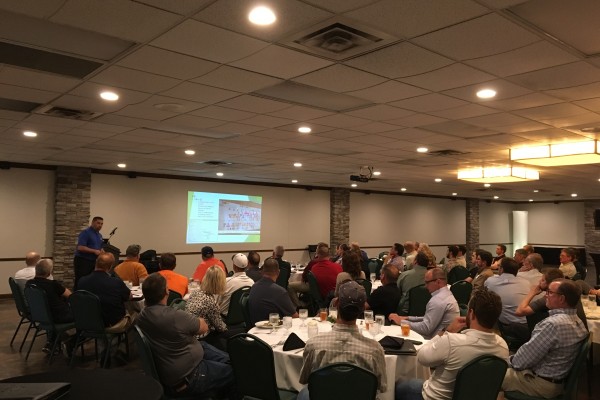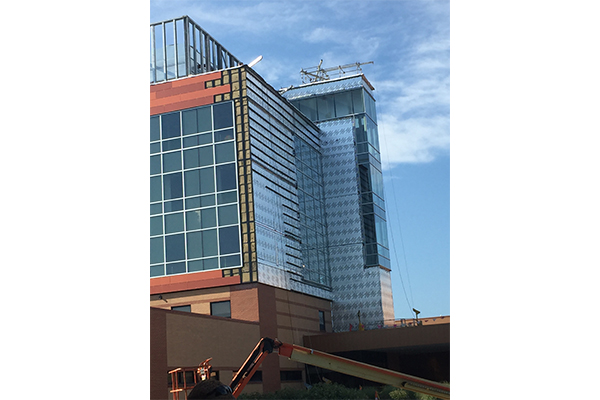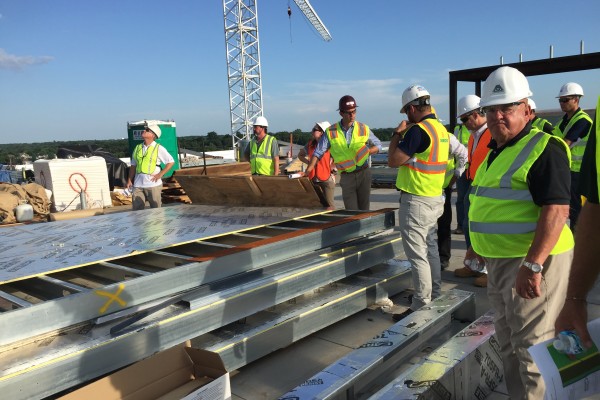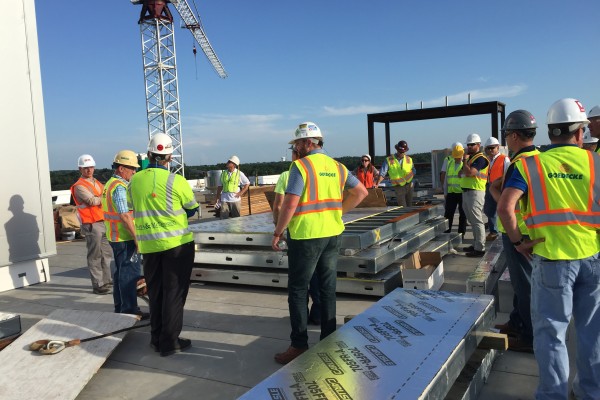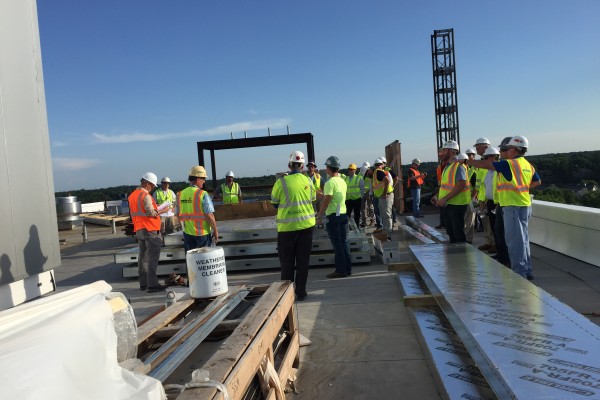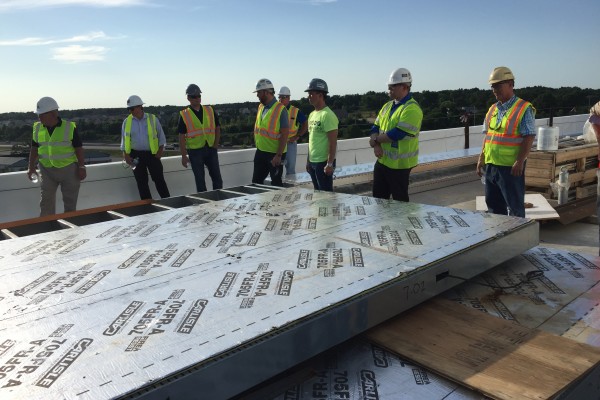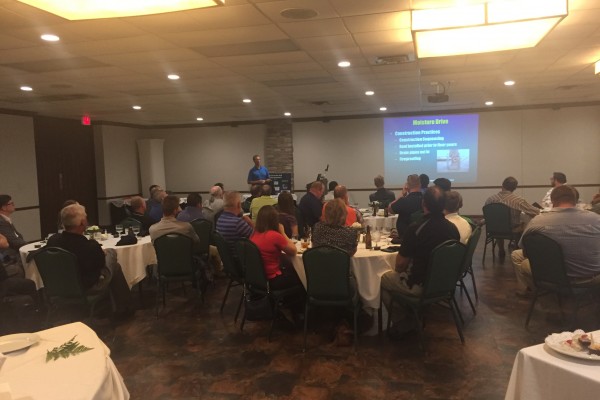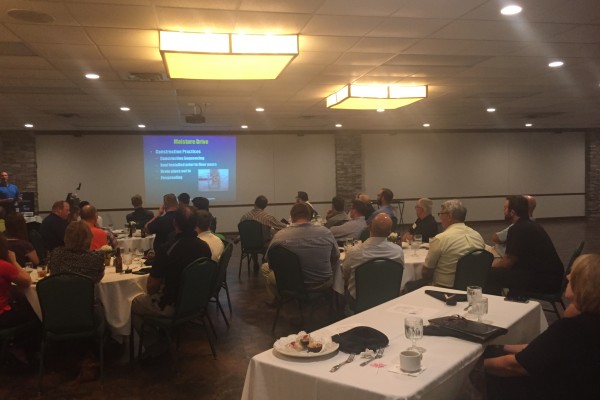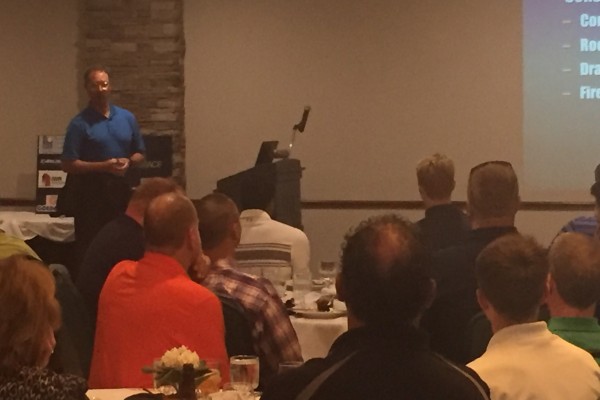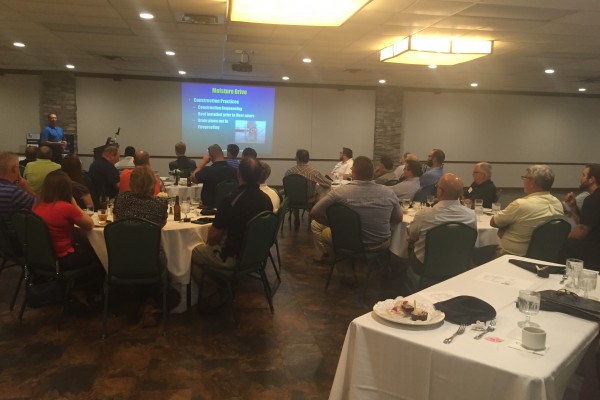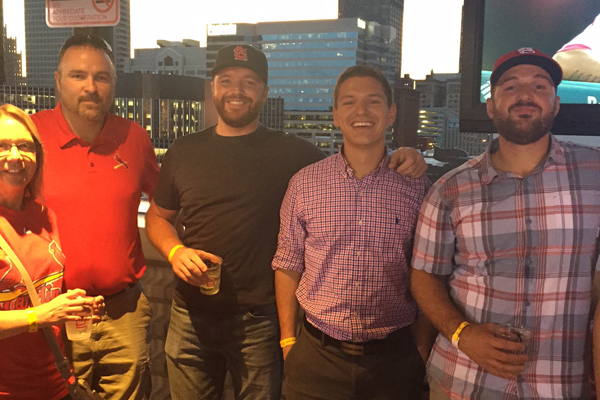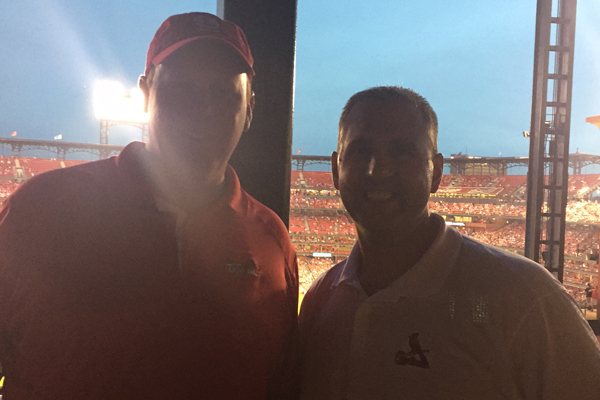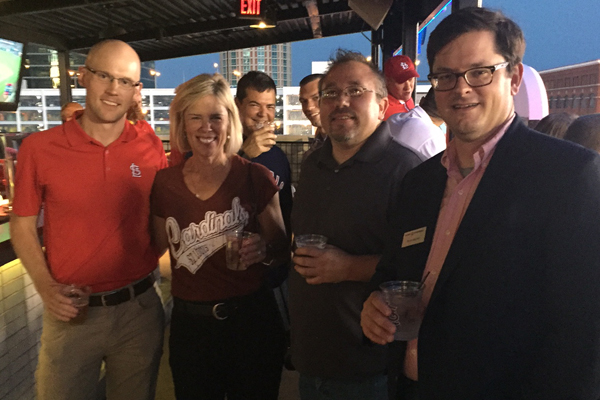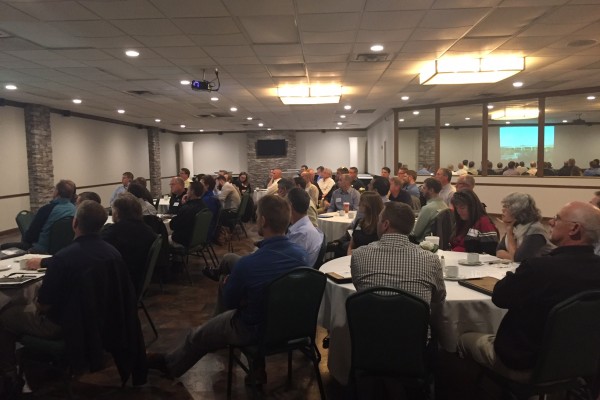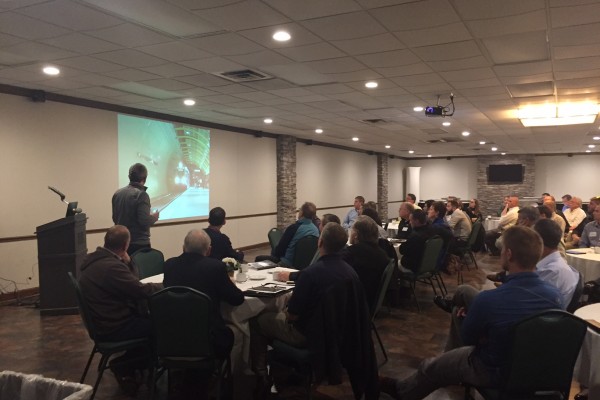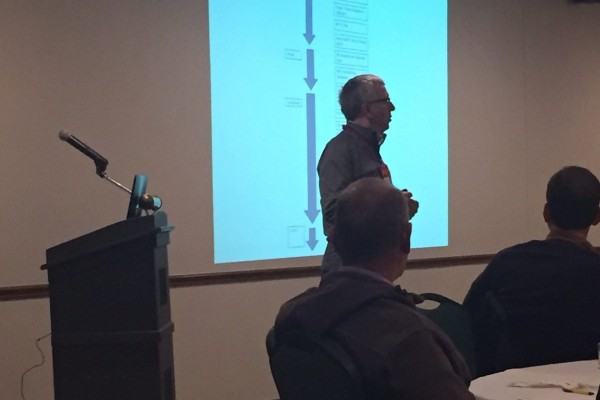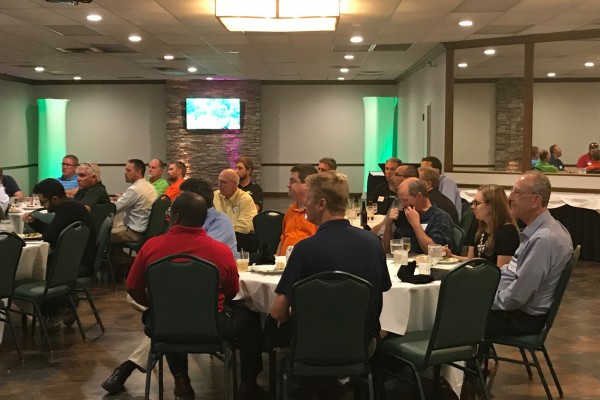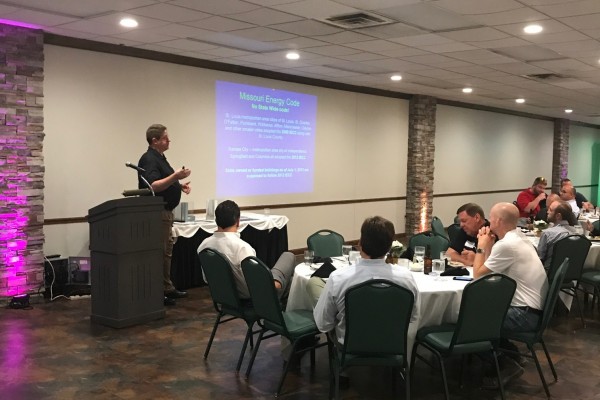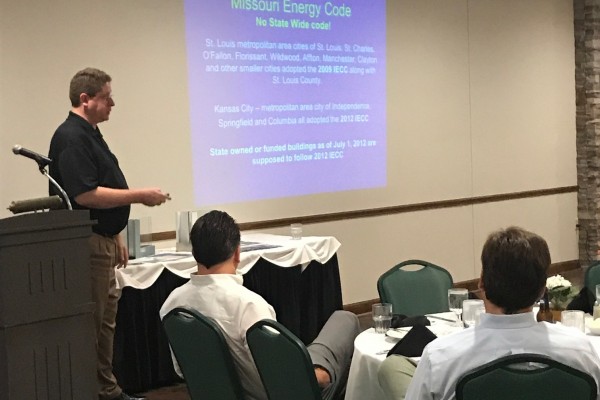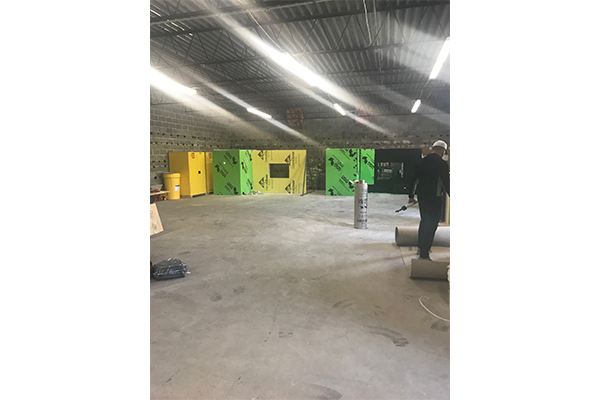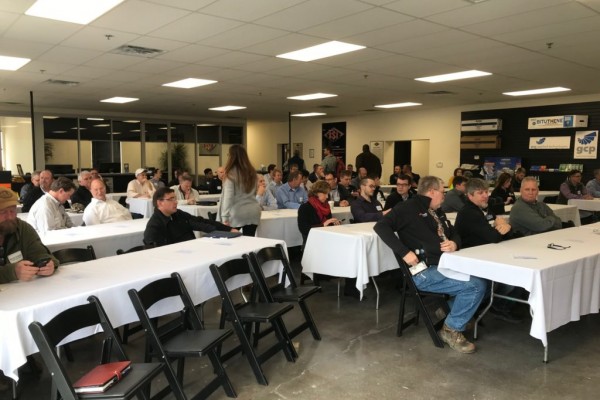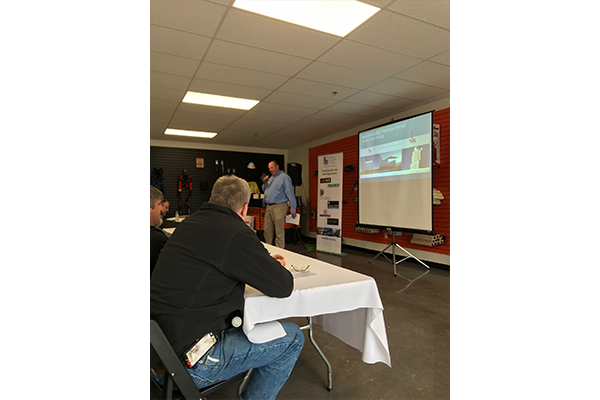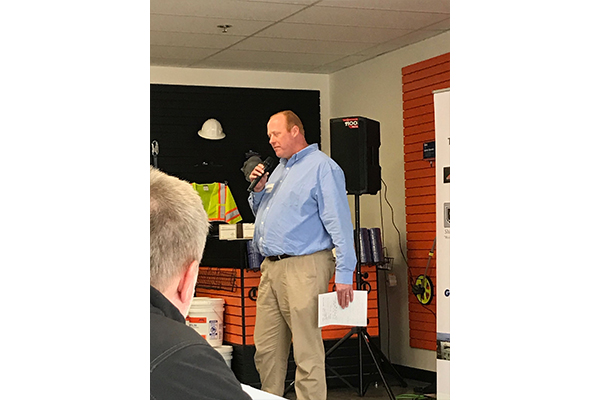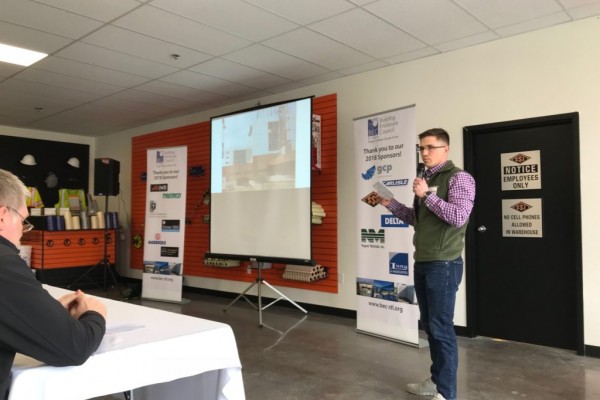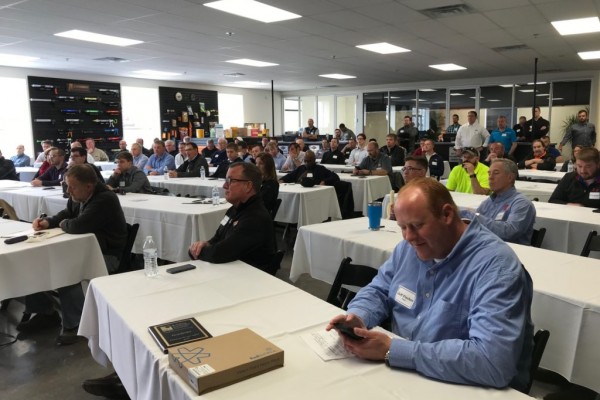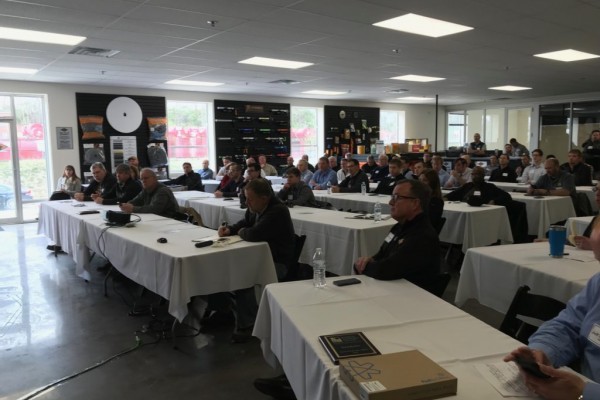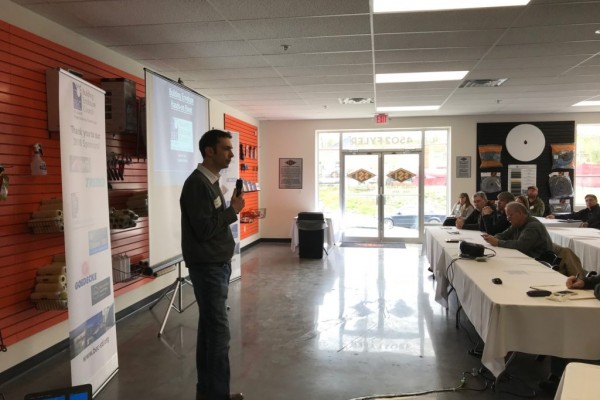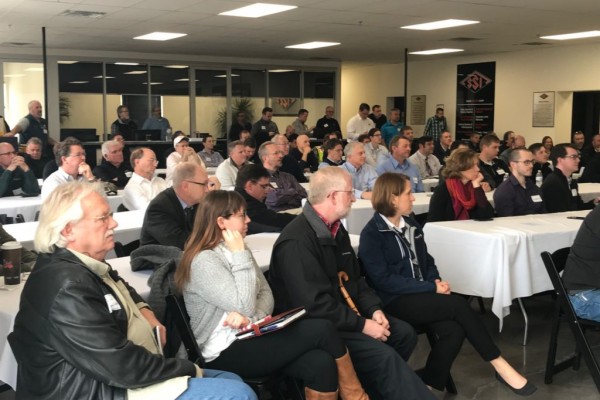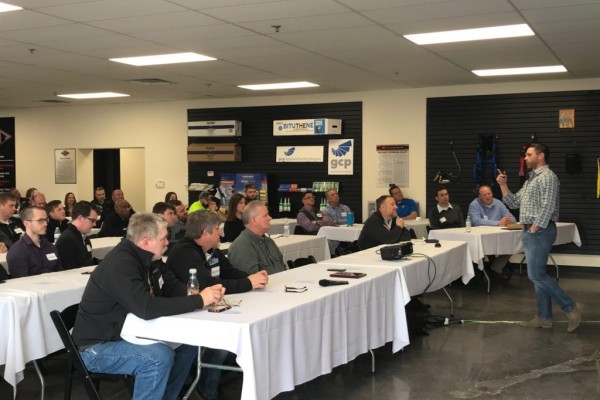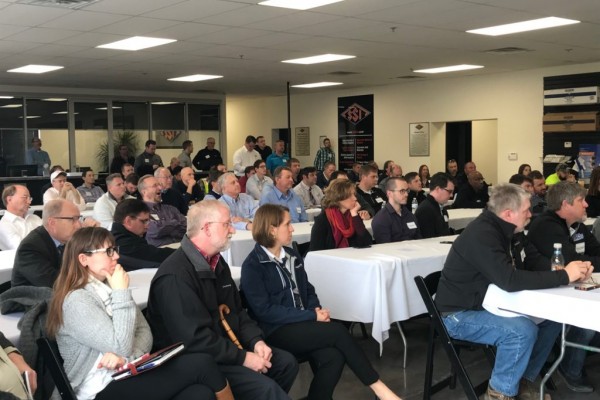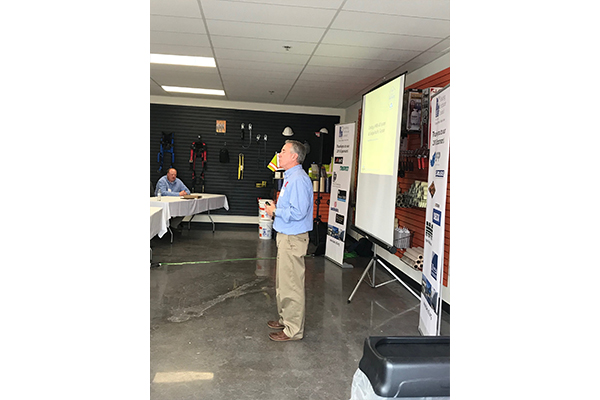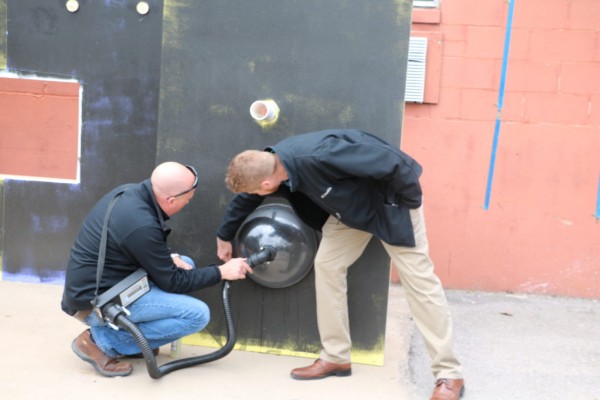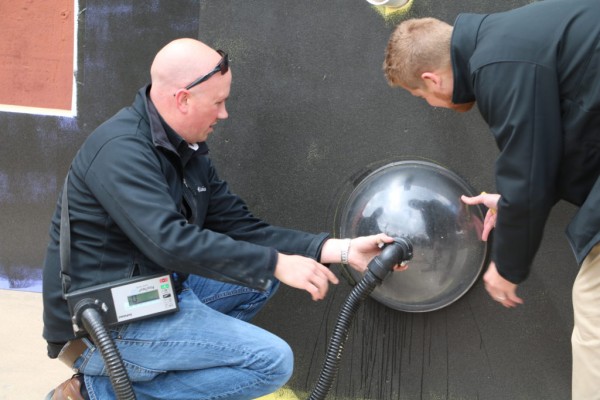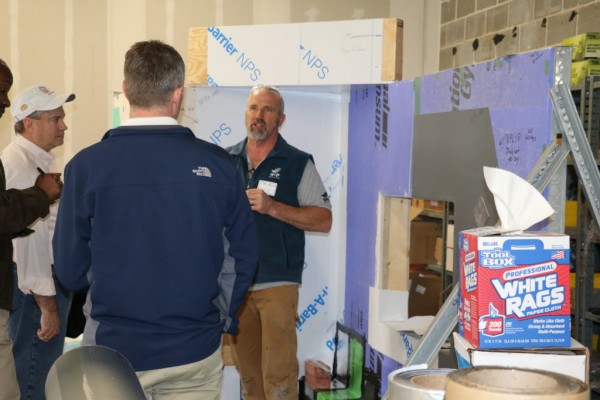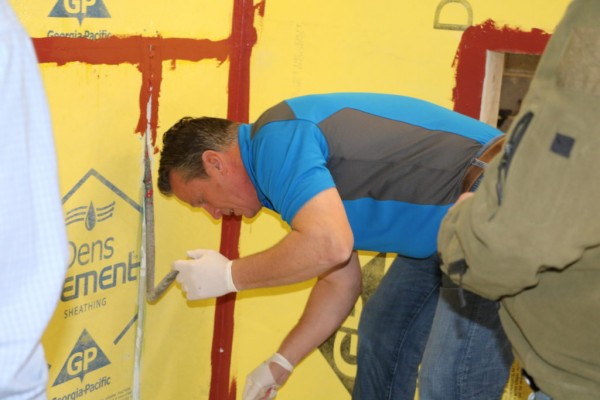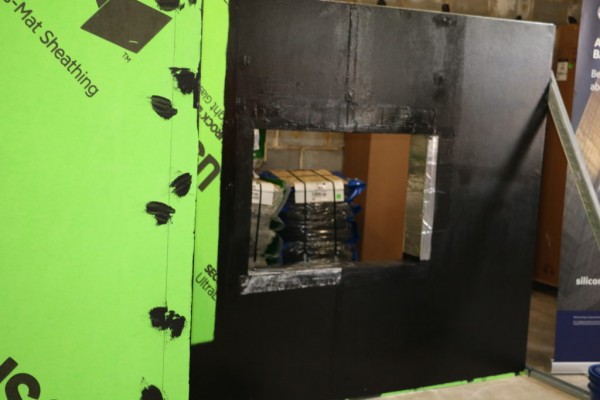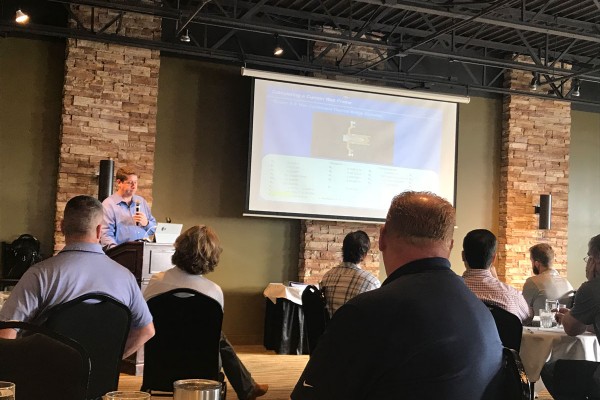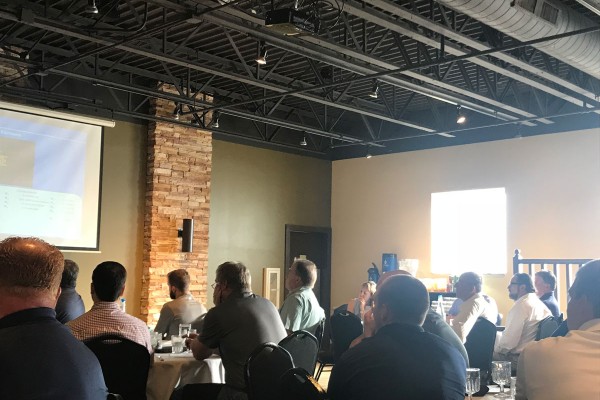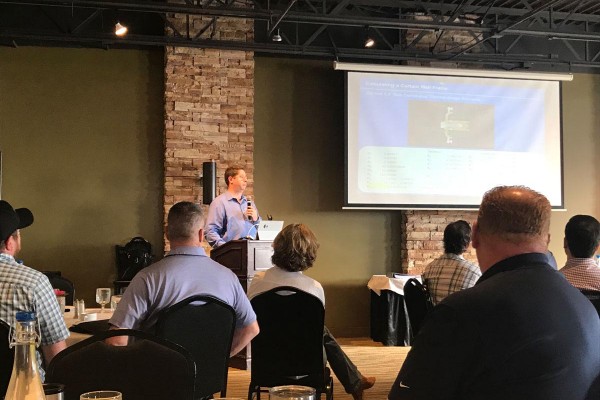 See the slideshow presentation from our May 11, 2017 Green Roofing Event here.