Exhibitors will set up on May 8th, starting at 3:00pm. Exhibitors may select standard or premium table locations available (first come, first serve), to display their products and/or services for the attendees to view. Attendees will have the opportunity to visit exhibitors throughout the Event, beginning with the Welcome Reception on May 8th. Event breaks and meals have been designed to achieve maximum Exhibitor exposure. Each exhibitor receives 2 free tickets to the event. Electric is available for an additional fee. Reserve your table below.
Exhibitor

(15) available
$1,000
Includes:

6-foot Exhibitor Table
(2) chairs

Premium Exhibitor

(5) available
$1,500
Includes:

8-foot Exhibitor Table
(3) chairs
Click to enlarge.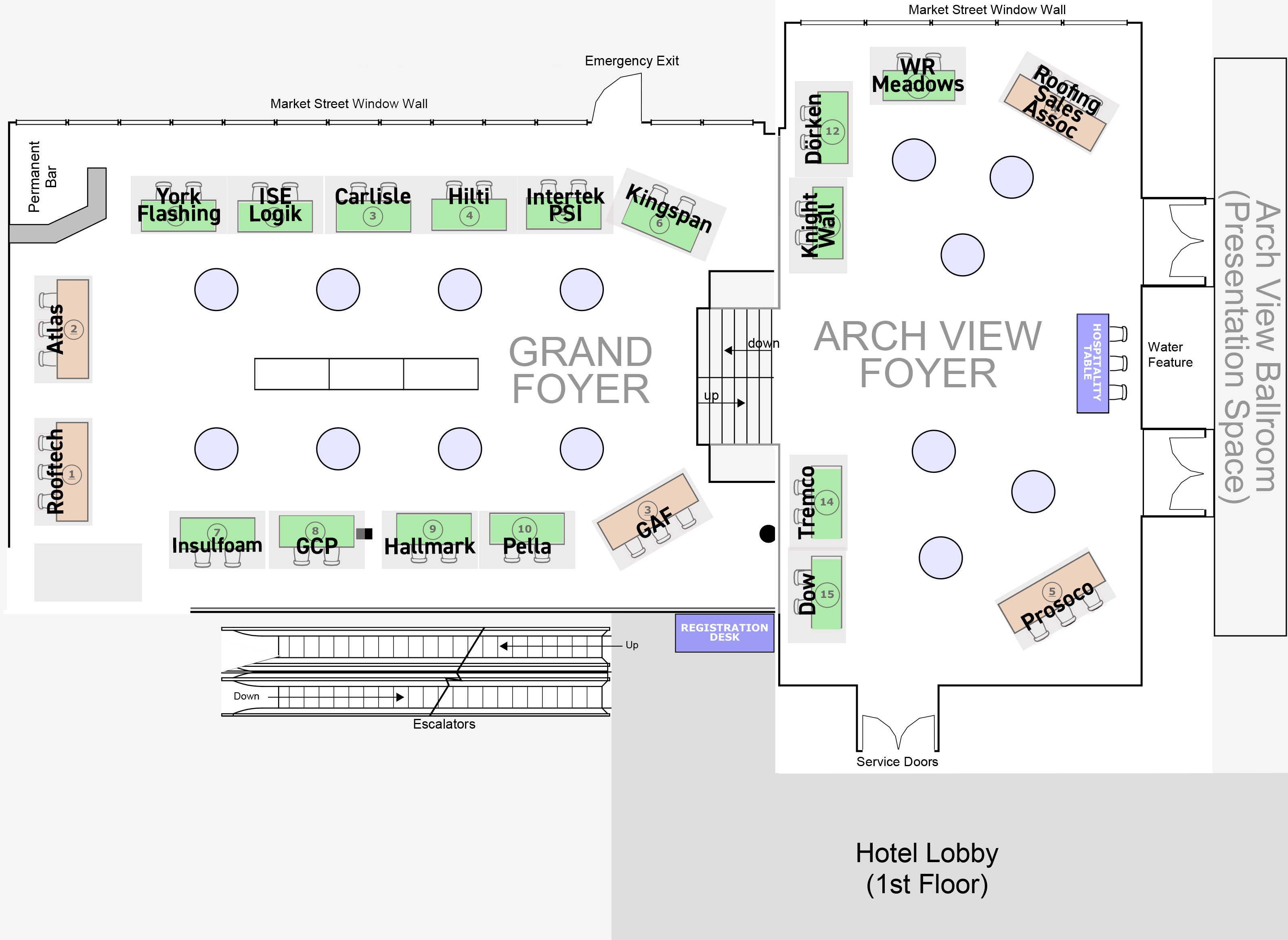 Thanks to all of our Exhibitors!